Staff + Pup Spotlight: Keely and Iggy
Meet Iggy. This young, sassy adventurer isn't afraid to tell it how it is. Iggy can often be found taking long walks on the beach, climbing in the mountains, getting sunburned in the desert, or dancing to a funky Brazilian beat. This feisty pup seems to constantly be asking, I love the outside, why doesn't it love me back??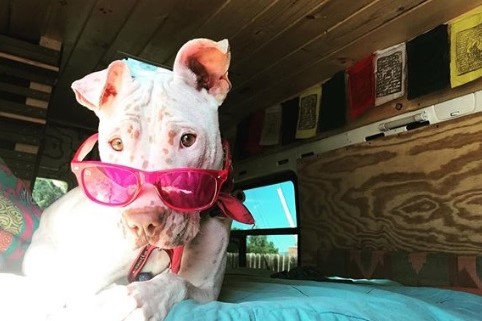 We've all been there. In a loving relationship with nothing but wonder and hope for the future, only to have those dreams squashed with the fury of a thousand storms when we learn the feelings weren't mutual.
I think most of us have experience with this very human phenomenon, but what do you do when your furry, cuddle buddy loves the outdoors, but the outdoors doesn't love your pet back?
DOGS LOVE GEAR JUST LIKE YOU. SO, OUTFIT APPROPRIATELY
The best relationships are built upon a foundation of self-confidence, independency, and an understanding of who you are. Dogs can't talk or shop, so let's help them out. Show your dogs you mean business and that you're there for them by being proactive with appropriate outfitting and readiness for any occasion.
Eyewear is of most importance. Not only should we be blocking harmful UV rays from our eyes, but how will you take secret glances at your date if you're not wearing rad mirrored goggles?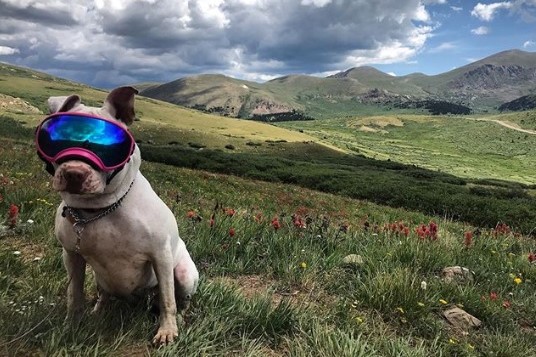 When the going gets tough, the tough get going. Be prepared for all situations that you may encounter with the proper footwear. Impress the outdoors with your gear knowledge and readiness!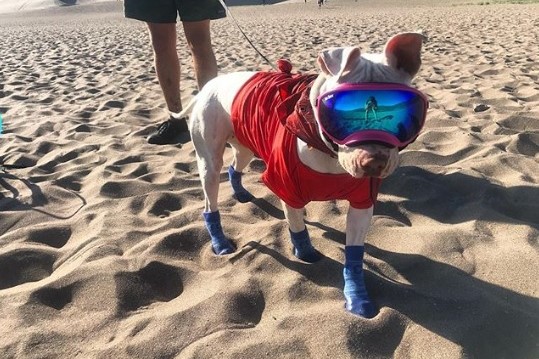 Watch out for those rays! Get a stylish sun shirt for your loved one so they can enjoy their time basking in the sun with their beau, the outdoors. Don't forget though - proper application of sunscreen is also important!
FALL IN LOVE AND LIVE HAPPILY AND FURREVER AFTER
It's as easy as that! Why do people say love is hard?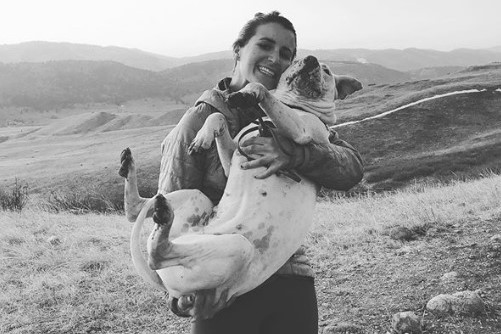 Keely Kleman is Earth Treks Golden Assistant Director extraordinaire, and momager to aspiring dog model, Iggy. Whether it's in the mountains to ski and climb, or going to the ocean to body surf, Keely's best partner, Iggy, is close behind.

Iggy is Keely's adventure pup that loves being outdoors, but unfortunately is in a one-sided relationship. Things like UV ray exposure to too hot or cold temperatures are barriers for Iggy due to her "metropolitan" build. After laborious research on how to set Iggy up for success, Keely found several products from sunscreen to UV Rex Specs dog goggles, and we wanted to pass those findings along to all of you. Have fun out there, and don't forget to bring along those best friends! All photos for this blog provided by Keely.