fun climbing games that are sure to bring back your stoke for climbing
One of the things our instructors, trainers, and coaches love the most is sharing tips and advice with stoked climbers to help them progress and reach their climbing goals.
But as with most things, some of us occasionally find ourselves feeling a bit drained from climbing and training. Well, you aren't alone! Know that lots of climbers have periods where they're less motivated or psyched to hit the gym (a quick google search will further confirm this if you weren't sure).
We reached out to Marisa Romero, Director of Youth Teams, and asked her how our instructors and coaches help Movement's Team kids when they lose their climbing motivation. She had great advice to help you get back to being stoked!
what do I do when I've lost my climbing motivation?
One of the worst things you can do if you're feeling mentally fatigued is to continue to push through when you're not up for your regular climbing sessions. In some cases, it may be best to take a break.
Taking a break from your regular routine doesn't mean that you need to stop climbing completely. One of the ways Marisa re-energizes the Team kids when they need a little mental space is with climbing games. Trust us when we say that they do put the fun back into climbing FUNdamentals.
Here are some fun climbing games to try:


one-person climbing games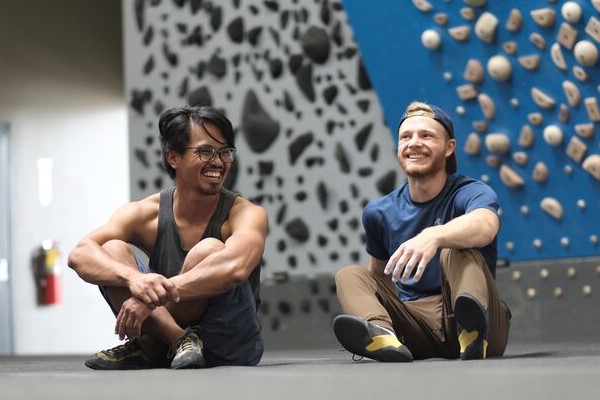 choose your own color adventure

. Attempt to climb every orange (or blue, purple, green, yellow) problem. You'll likely find yourself on problems that you would normally think are too hard for you--that's okay! Give all of that color's problems a go--you'll likely surprise yourself!



choose your own grade adventure

. Similar to the choose your own color adventure game, you'll choose one grade and go around the gym climbing everything at that grade.



bouldering ladder

. In the bouldering cave, find the first V-0 you see and climb it. If you get it clean, come down, look to the right and climb the first V-1 you see. If you climb it clean, look right, and move on to the next V-2 you see. If you fall, look right and climb the next V-0 you see.

Continue going up in grade for each one you climb cleanly and down a grade for ones you fall on. The idea is to go for volume and get on climbs that you might usually skip--climb as long as you'd like!

two (or more)-person climbing games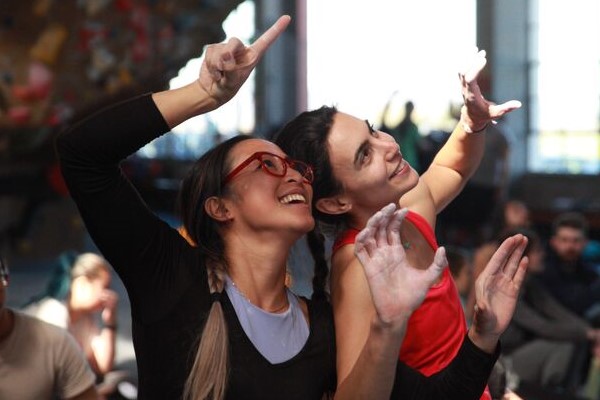 climbing HORSE

. Play exactly like you would play HORSE in basketball. Find an easier route with a good amount of holds. The first person will climb the route using their beta. The next climber must do the exact same beta--if they fall, the first climber gets the letter "H".

If the first climber falls, the second climber may attempt any beta to get up the route/problem. If they succeed, the first climber must duplicate the second climber's beta.

Each time a climber falls or can't duplicate the beta, a letter is "awarded" to the other climber. The game continues until one person accumulates 5 letters or H-O-R-S-E.


make up climbs. Bring a buddy into the bouldering cave and make up climbs for each other. Get creative! Throw in a dyno or a heel hook, or some other technique for your friend to practice.


add-on. The first climber will select two start holds and make a single move. The next climber must repeat that move and add one more.



Continue on adding an extra move until one of the climbers falls. The game ends once everyone has fallen, when someone tops out, or when you run out of wall space.