We asked: What makes a climbing partner great -- here's what you told us
Climbing partners can be a hard thing to come by (looking for tips on finding your next, best partner?). So once you find your best crushing partner, it's smart to show your partner(s) you are truly grateful for them.
I mean, think about it. Your best climbing partners have likely been there for epic belays, early mornings, and frustrating projects. They've also been there for your amazing sends, good laughs, and post climb beverages. These are people who have probably seen you at your very best and complete worst.
We all say that we want amazing climbing partners, but what does that mean exactly? And most importantly, what kinds of things should you be doing to make sure your partner knows you're eternally grateful for them?
We reached out to some of our staff members and we asked you to tell us what makes a truly awesome climbing partner. Take a look at these responses and think about ways you can employ some of these to show how much you appreciate your climbing partner the next time you see them.
Supportive (but not competitive).


"Best hype crew in town."
"Encourages me to reach farther than I thought I could."
"Shares their beta."
This was the response we heard over and over. It makes sense--climbing requires a lot of physical and mental stamina. Sometimes the best way to support your partner is to give them a few positive vibes and encouragement to get up that route. The next time your partner looks like they're having doubts, hype them up!
Psyched and Motivated.


"My favorite climbing partner is constantly pushing herself to be better… in all aspects of life."
"I love to climb with people that inspire me, whether it be with their courage and fight or their sublime technique."
When we say psyched, we don't just mean a supportive cheerleader (although that can be helpful). Instead, several of you commented to say that the top thing you love about your climbing partner is how personally driven and consistently motivated they are to push themselves when things are hard. Watching your climbing partner regularly pushing their grade, trying something that is a little scary, or repeatedly trying a route that is challenging for them has a domino effect. Psych is contagious, so share some!
Trustworthy.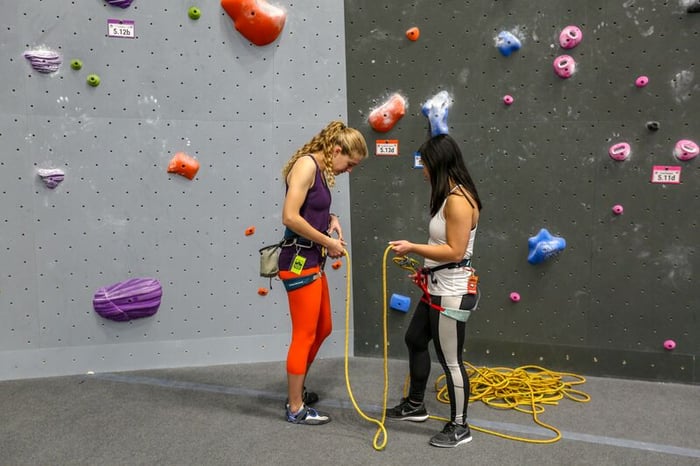 "I like to climb with people who take safety really seriously."
The last thing most of us want to feel while we're cruxing on a hard route is worried that your partner isn't paying attention on the other side of the rope. Be safe—make sure to do your safety checks and pay attention while your partner is climbing.
Looking to improve your belaying skills? To sign up for one of our classes, find your gym's website, click on the calendar, and look for one of our Intro to Lead or Intro to Lead LAB classes.
Reliable.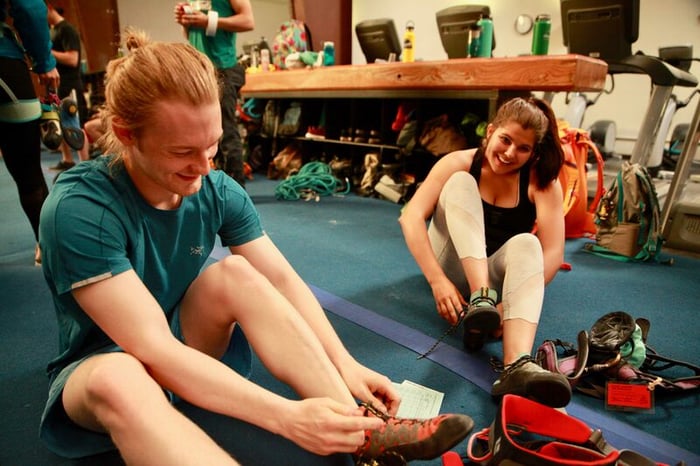 "I struggle if someone bails or can't always meet up, so one thing I look for is someone who can commit."
We all have busy lives, so the last thing most people want is a struggle-fest to schedule regular gym climb times. One way you can be an amazing climbing partner is to make regular plans to climb and then show up when you say you will.