Climbing training boards 101
MoonBoard vs Kilter Board vs hang board vs campus board - what's the difference!?
If you've ever wondered to yourself what these training boards are, how to use them, and how they help you train - you're in luck. We asked one of our instructors to give you a quick introduction to what all these training boards and what climbing goal each board is designed to help you with.
*Please note that we do not recommend using this equipment unless you have at least one year of climbing under your belt (meaning, you're consistently climbing twice a week for 1-2 hours). Please make sure that any training board workout sessions are done after warming up thoroughly, but before any climbing or other heavy physical workout.
Classic Training Boards
Campus board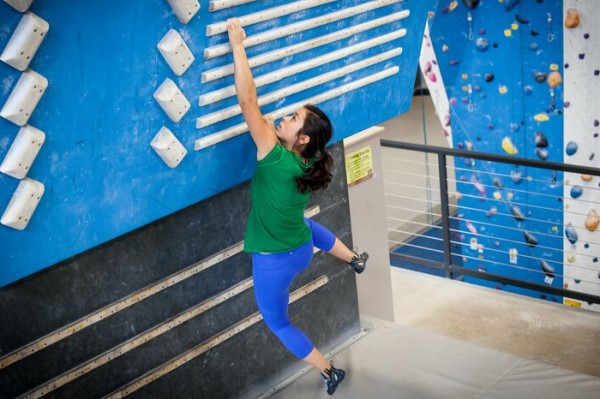 A campus board is designed to help you build upper body and finger strength without the use of your feet.
Campus boards usually have a variety of hold widths, shapes, and textures. Most are slightly overhung and fixed at an angle somewhere between 0-20°.
Here are a couple of campus board exercises to get you started: Kickstart your campus board training and New to hangboarding? Here's 4 quick exercises
Hangboard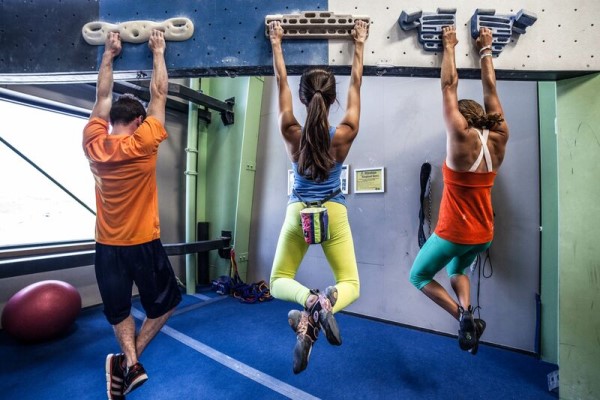 Hangboards are used to build hand and finger strength. Most of our gyms have multiple boards so that you can try out different hand positions.
Here's a quick workout to get you started.
Systems Board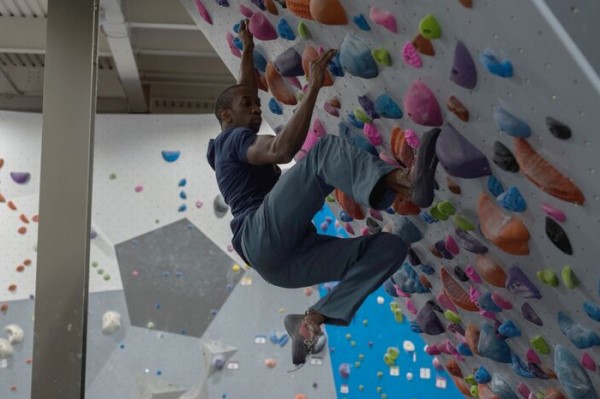 A systems board (also known as a spray wall) is great for developing hand and finger strength while also developing your climbing technique. The systems board is a wall with a lot of holds of varying sizes and shapes that are set really close to each other. With a systems board, you can play around with creating your own problems to work specific moves or practice on holds that you find challenging on ropes or in the bouldering area.
Modern Training Boards
In recent years, a subset of training boards called modern boards have also entered the training scene. Here are some popular ones:
Moon Board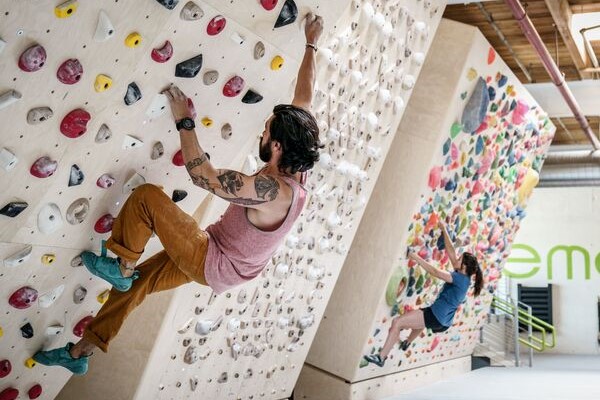 First up is the Moon Board. It was the first modern board on the market and set the standard for modern boards that followed it like the Tension and Kilter board. It's fixed at an angle of 40° and works with an app on your phone to light up pre-set climbs on the board with LED markers. The app also connects you to a world-wide community of climbers who are climbing the same climbs.
Its climbs are notoriously difficult, and the texture of the holds is rough. If you're training to transition to outdoor climbing, the moon board could be a good choice for you.
Tension Board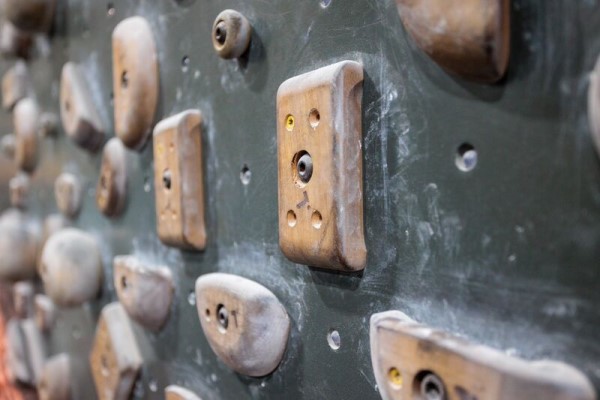 The tension board entered the climbing scene shortly after the moon board. The all-wooden holds are skin friendly, but they are more slippery. That means training precise footwork is a big part of the Tension board. Its symmetrical layout can also help you train out muscle imbalances.
Kilter Board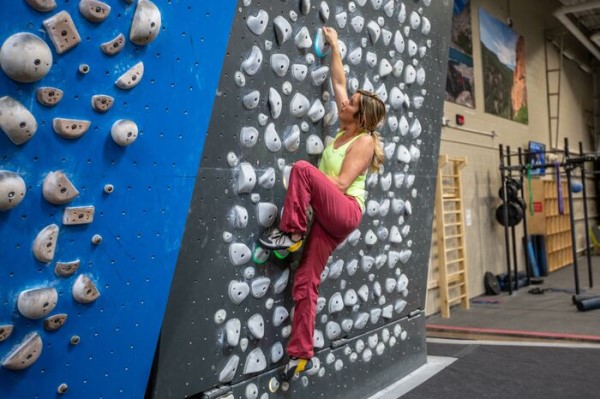 The kilter board is the newest modern board on the market. Similar to the moon board, it connects you with a network of climbers through an app on your phone and has a unique LED display to light your climb. Unlike the moon board, it is adjustable from 0-70°, and it features a larger climbing area. The texture of the holds is somewhere between the slippery wood of the tension board and the rough resin of the moon board. Its wide range of problems means that if you're new to training on modern boards, this could be a really great option.
All of these training board options have their benefits and their limitations. If you're looking for a well-rounded training routine, you should look at incorporating a few of them into your schedule.
If you want more information on any of the equipment in the training areas at any of our gyms, head to your gym's website. From the menu, click on the calendar to locate any upcoming Intro to Training classes or our free Board and Training Area Introduction Clinic.
You can also work with one of our private climbing coaches to develop a personalized training plan or more specific suggestions on how to add training board workouts to your routine.